D&D Bicycles MiSCA Race Series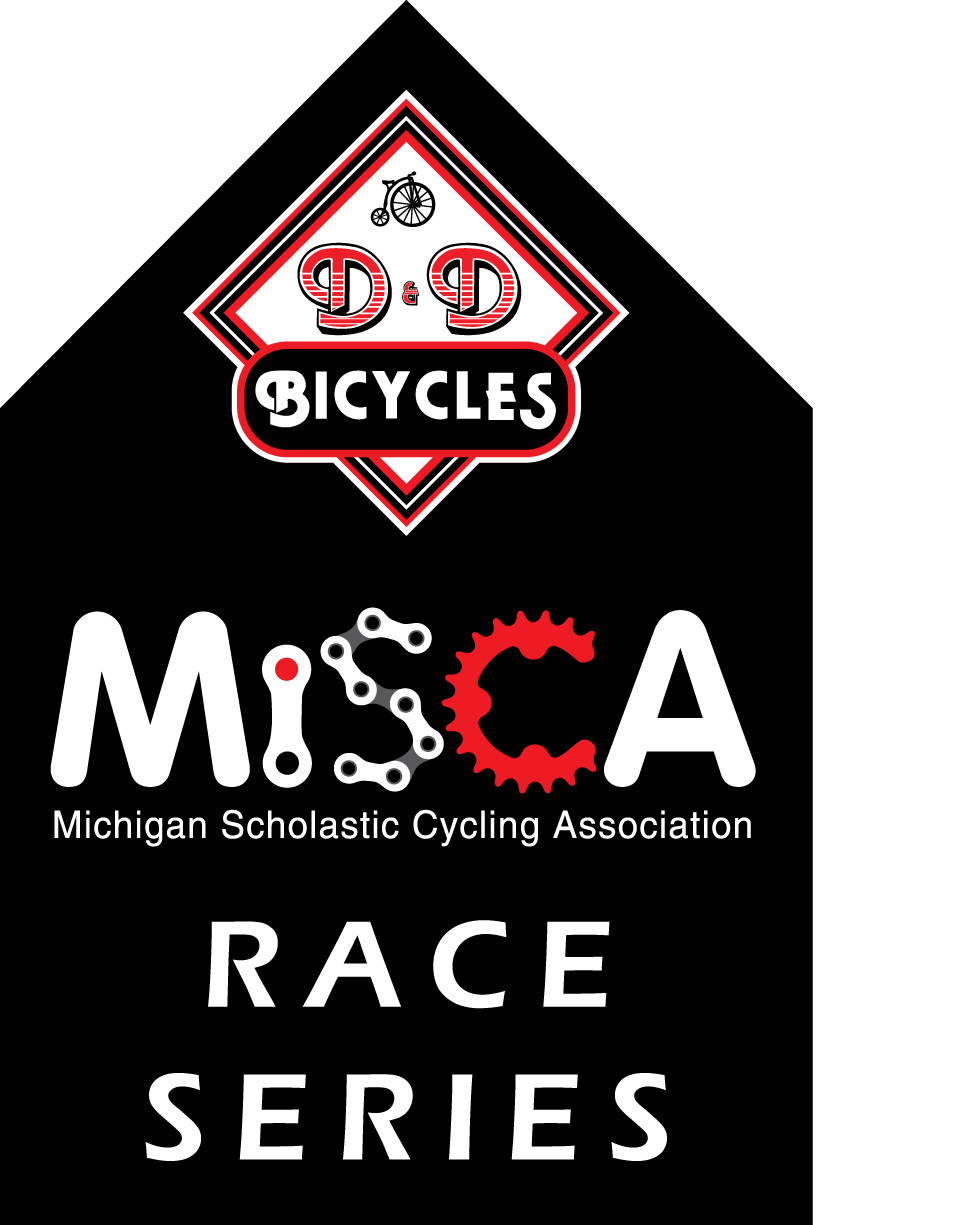 Welcome to the only mountain bike race series dedicated to kids in Michigan! These are student-only races for Elementary, Middle, and High School-ages. No team, no problem – students can participate as individuals. With 14 categories of competition, courses are designed and modified to fit rider ability, all ages and skill levels.
Varsity (High School, grades 9-12)
Junior Varsity (High School, grades 9-12)
Novice (High School, grades 9-12)
Middle School Advanced (Middle School, grades 6-8)
Middle School (Middle School, grades 6-8)
Upper Elementary (grades 4-5)
Lower Elementary (grades 3 & under)
If you're a student and are ready to get riding with us, have your parent sign up for an SI Play account today! Registration for our annual program and each race is available at MiSCAbike.org/register. To be eligible to race, students must be registered in Sports Illustrated Play ($50 annually). Additionally, the rider will register for the races they plan to participate in (additional costs shown below). Please apply for financial assistance if price is a concern https://www.miscabike.org/wp-content/documents/ScholarshipApplication.docx You do not need to join a team to race, but you must register via SI Play.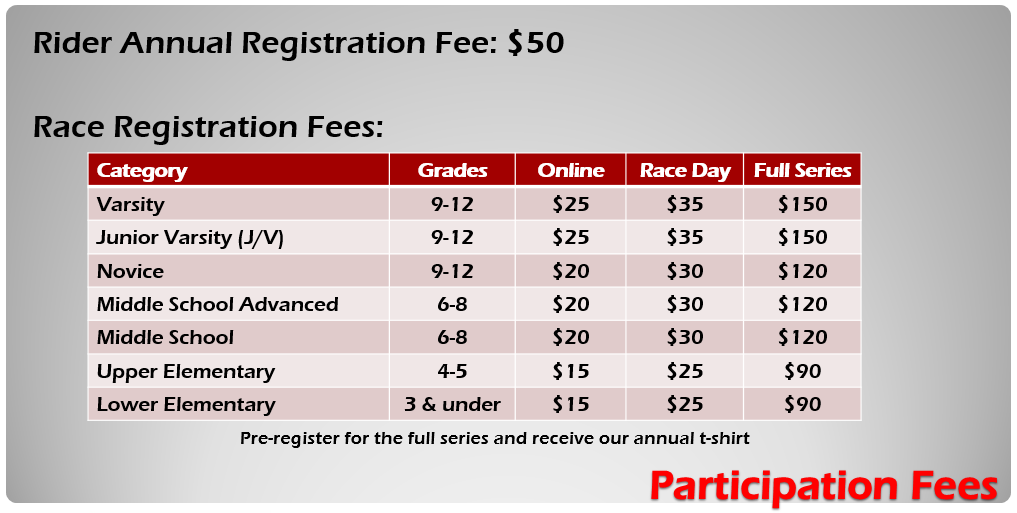 ---
We are excited to announce our first SIX RACE SERIES!
---
D&D Bicycles 2018 MiSCA Race Series Venue Preview
by Heather McNamara, MiSCA Board of Directors, Venue Selection Committee Chairperson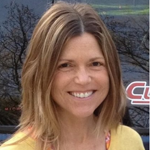 Every year we strive to provide the best race venues for our members. Many factors go into the decision process, including but not limited to location, trail quality, trail difficulty, staging locations, volunteer requirements, spectator access, venue variety and of course, safety! We look at on-site facilities such as parking and shelter, as well as overall support received from park/venue personnel. This year's calendar has 2 new venues, a returning favorite, and 3 familiar classics to round out the 6-race schedule. Here is a brief description of each one. Happy trails!
Addison Oaks County Park-Leonard (Rochester area)
Addison Oaks will return as a venue this year for MiSCA. Accommodating park personnel, meticulously maintained trails, and great facilities always help things run smoothly. In addition, we will move the staging area across the path to allow for more room and improved safety. This favorite venue is a gem and we are glad to be back in 2018. Camping available, call to reserve. Event Page
Lake Orion High School, Lake Orion
MiSCA has raced at Lake Orion in the past, and after a few years away we are excited to be back in 2018. Located on the grounds of Lake Orion High School, trails are adjacent to athletic fields. There is ample open space for staging and team tent area. Ease of access to the trails makes this a fun spectator's venue. In addition, the numerous miles of trail will allow for diverse and appropriate courses in each category (specific courses TBD). Restrooms will be available in the school. We look forward to our return to LOHS. Event Page
Fort Custer State Park, Augusta (Battle Creek area)
MiSCA is happy to add Fort Custer as a new venue in our series for 2018. The trails at Fort Custer are unique and fun for all abilities. The area was originally farmland until the government began using it as an army training center during WWII. Some sections of trail traverse interesting historical features that are still visible today. MiSCA will primarily use the green loop-look for course maps soon after trails thaw this spring. In addition, there is plenty of room for staging and spectating. Restrooms and changing rooms are on-site. Camping is available, call or go online to reserve. Event Page
Lakeshore Park, Novi (Tree Farm)
Also known as Tree Farm, the trails at Lakeshore are a perennial favorite. With upgrades to the parking area scheduled to begin in September, we hustled for an early race date to get Tree Farm in the series for 2018. Staging will again be on the lower field. Course laps will be shorter in length with the number of loops dependent on race category. We will provide additional restroom facilities this season as well. Event Page
Cannonsburg Ski Area, Belmont (Grand Rapids area)
Every mountain bike race series can use a course with a little elevation change. With plenty of rolling hills, challenging climbs and exciting descents Cannonsburg Ski Area does not disappoint! Ample room for staging and team tents makes viewing and racer support accessible for families. This year we will provide additional restroom facilities. Park staff plans to open the food deck so spectators and racers can stay fueled for all the action. We look forward to this racing this fun venue again in 2018. Limited overnight trailer camping may be available, contact park for more information. Event Page
Mid-Michigan Community College, Harrison
Traditionally the last race of the series is also the State Championship event. Mid-Michigan community college trails are an exciting new venue for the 2018 series finale. Beautifully forested trails offer many options for courses, and a trail-side parking area provides ample room for team tents. Trails are easily accessed, and the venue will allow for exciting spectating. Stay tuned for course maps and more info as we plan our championship event. MMCC is in the heart of the lower peninsula, just off highway 127 south of Houghton and Higgins Lakes. Multiple options for camping are nearby, including Roscommon State Forest Area. Call the park or go online for more information. Event Page