Island Lake Spring Bike Demo
May 4 @ 10:00 am

-

4:00 pm

Free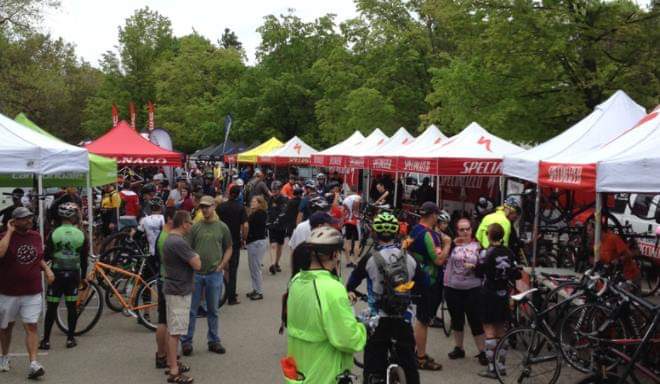 Demo Day 2019 is May 4th at Spring Mill Pond, Island Lake Recreation Area
About this event
Now in its 14th year, the Island Lake Spring Bike Demo brings the best bikes in the market to your trail. It's a great chance to talk face to face with people who live the life: building, riding, and maintaining the bikes you want to own. Then, take a few out for a test spin on the road and trails at Island Lake, finding the bike that pulls at your heartstrings.
Who's going to be there?
In past years, MCMBA has hosted:
Cannondale
Kuat Racks
Trek
Giant
LIV – By Giant
Specialized
Rocky Mountain
SRAM, Cervélo/Focus
Kona
Niner
TerraTrike
American Cycle & Fitness
Cycletherapy
D & D Bicycles and Hockey
fitmi!, seven bikes
Fraser Bicycle
Hometown Bicycles
KLM Bike & Fitness
REI
South Lyon Cycle
Tree Fort Bikes
Velofix Detroit, Elsworth and Elby bikes
Wheels In Motion
Michigan Mountain Biking Association
Friends of Island Lake
Clinton River Area Mountain Bike Association
Potawatomi Mountain Biking Association
MiSCA
National Mountain Bike Patrol
Epic Races
Tome Software
What to expect
This event is one of the largest demo events in the region. You can expect to see hundreds of mountain bikes, road bikes, cross bikes, fat tire bikes, and everything in between.
You'll spend the day visiting vendor and bike shop booths, asking questions, and checking out bikes and gear. In general, vendors will have bikes available to try out. They will ask you to fill out a waiver and contact information, probably leave some form of collateral (such as a drivers license), and spend some time adjusting the bike to fit you for the best experience. Riders usually bring their own pedals, and these will be mounted to the bike for you as part of the setup process.
Test rides can be on the park road, on singletrack or both. A short 'demo loop' of singletrack will be marked that will provided a good sampling of SE Michigan trail. Please keep your test rides short and be considerate to all of the other participants who may be waiting to check out that bike as well. Riding the entire trail on a demo bike while others are waiting is an expensive waste of karma.
This is a demo event, an opportunity to see and try lots of bikes. It's not a swap meet or a sales event. Vendors will not have bikes or gear for sale, but will be able to refer you to local dealers who would be delighted to help you turn your surplus cash into sexy carbon or scandium dreams.
What should you bring?
Helmet and appropriate riding apparel
Pedals. Some vendors may have platform pedals available, but it's safer to bring your own.
Identification
A major credit card (as collateral for some vendors)
Parent or guardian if you're a minor
Event Details and Schedule
The Spring Demo Day is May 4th, 2019 and will be held at Spring Mill Pond at Island Lake Recreation Area. When entering the park, turn to the right just after the attendant booths and follow the park road for approximately 2 miles. Spring Mill Pond will be on the left side of the road.
When you arrive, please check in at the registration and information tent. We'll ask you to sign a waiver.
Participation at the Spring Bike Demo is free, courtesy of the Motor City Mountain Biking Association. Not a member? Please consider joining our chapter, or sign up at any of the chapter tents at the event.
Parking
Parking is limited at Spring Mill Pond and we expect that it will fill quickly. We suggest that attendees park at either the trailhead parking lot or Placeway Picnic Area and ride in to the event, storing your current ride in our Bike Corral.