Computrainer Night at Fraser Bicycle
March 15 @ 6:30 pm

-

8:00 pm

Free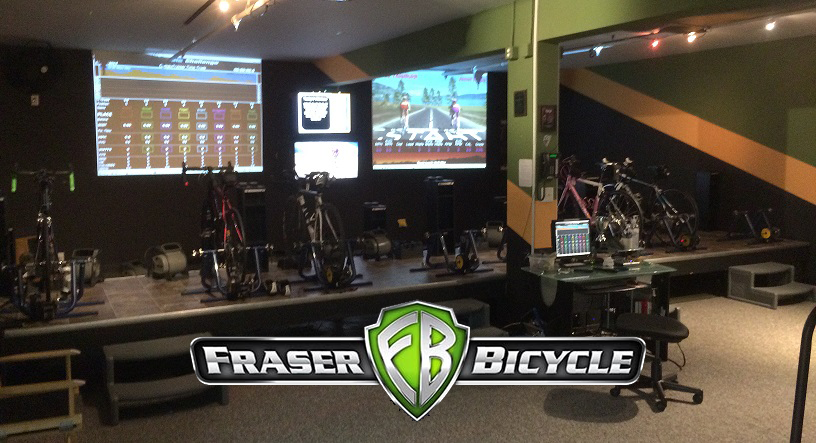 Event: Computrainer Night at Fraser Bicycle
Date/Time: Friday, March 15 – arrive at 6:30, ride begins at 7:00pm, 1 hour ride
Location: Fraser Bicycle | 34501 Utica Rd | Fraser, MI 48026
Info on Computrainer Lab: www.fraserbicycle.com/about/power-based-cycle-lab-pg62.htm
Participants must bring their own bike and shoes.
Trainers can support wheel diameters down to 24″.
Wheels MUST have a smooth tire. Trainer specific tires will improve the experience but are not a requirement.
Trainers mount bicycle by the rear axle and need something solid to hold on to. Bolt on rear wheels work fine, but wheels with QR axles should have a steel QR skewer including adjusting nut. Alloy QR skewers generally have squared off edges that do not fit well and will be marred by the trainer. We have inexpensive skewers available for sale and a couple that can be borrowed. Thru axle bicycles can also be adapted but will require a trainer specific axle to be purchased and can be costly.
Bikes that require any work before the ride, like changing a tire for example, should be here at least 30 minutes before the ride so that we can start on time.
Depending on the number of participants, we may run all stations on the same course or on two different courses. Each station runs independent of the other, so riders on station A will only be competing with other riders on station A. Riders on station B will have no influence or benefit, like virtual drafting, on riders on station A.
RSVP by March 14 to Jodie Giles at volunteer@miscabike.org.
– Please provide the rider's name, age, and weight. Weight will allow Fraser to calibrate the resistance the computrainer unit provides before the event.