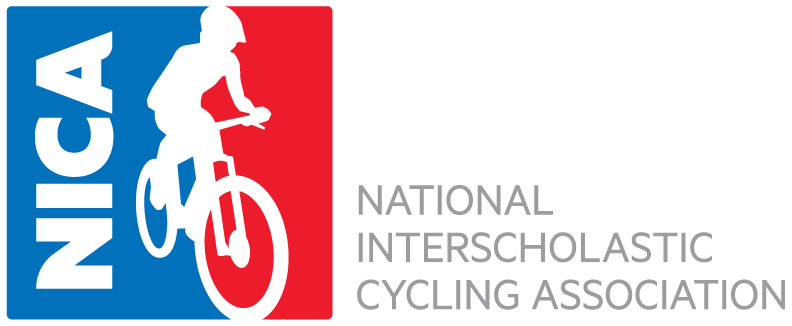 NICA Affiliate League Bid
The MiSCA board is excited to announce that we will be moving forward with the bid process to become a NICA (National Interscholastic Cycling Association) Affiliate League.  If our bid is approved by the NICA board, we would become an Affiliate League for the fall season of 2018.
This was no small decision and took months of research and discussions to come to this conclusion.  While MiSCA has grown steadily over the years, we feel NICA will energize our ultimate mission of getting more kids on bikes.
With this great news comes a lot of work ahead and we encourage everyone willing to help in any way possible to reach out to Jodie Giles (Volunteer Coordinator jgiles@miscabike.org) with details of how you'd like to help!
Check out the 2016 NICA Highlights document here: http://www.nationalmtb.org/blog/wp-content/uploads/2016-NICA-Highlights-4.10.17-website.pdf
To learn more about NICA and the bid process, visit http://www.nationalmtb.org/nica-bid-process.
If you're interested in starting a team or helping to spread the word, please use this one-sheeter https://drive.google.com/file/d/0Bx_SPd-A_7ZNR0dkak9WNEt5RWc/view
May 15, 2017 UPDATE
MiSCA has officially submitted our bid proposal to NICA. The MiSCA Board put in a lot of time and effort to knock out the 8,540 word, 32 page document. The NICA Board will review the proposal and assess the viability of MiSCA becoming a NICA League. Hopefully, we'll have more updates, but the new Leagues will be announced by early fall. As a reminder, this wouldn't take effect until the 2018 season and we'll all have plenty of time to become acclimated to new rules and requirements for teams and coaches. The NICA program has a lot to offer, including national recognition and sponsor support, excellent risk management practices, course design, and they put on a great race too! Additionally, they have a full-time staff dedicated to supporting their Leagues and would help us quite a bit in the first year. This will truly take MiSCA to the next level and GET MORE KIDS ON BIKES!
Aug 31, 2017 UPDATE – MiSCA Will Continue Independently
It is with mixed emotions we announce that MiSCA will not transition into a NICA League. Our bid was approved, but there were a few provisions that could not be agreed upon. There have been some changes at NICA since we started discussions last year and the MiSCA Board felt it was no longer a good fit for our organization. It's definitely a letdown because we put a lot of time and effort into the process. We recognize that the NICA model is clearly successful, so we will be making several changes for 2018. One major change is rider, team, and coach registrations for the "League", which will cover liability and race entry fees for the entire riding season. Additionally, we will provide our coaches with training and more resources to better teach kids and manage teams. We are extremely excited for the future and we knew, regardless of our relationship with NICA, that 2018 would be a year of change and growth for MiSCA.
Click here to read more…